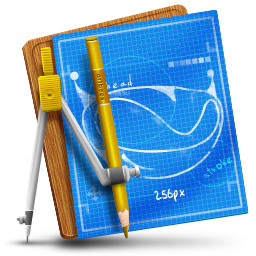 Build Your Own Online Store, Dating Website, Social Website (Like Facebook), Classifieds, Employment, Real Estate, Listing Directory. Just about anything you want to do!
Find out about Premium Press and how you can build your own website with little or no help: 
Would you like to build a site just like our Free Bahamas Classifieds website? It's easier than you think and a lot less expensive than you would imagine. If you want to learn how to build your own website from fantastic templates and get amazing support from the designs then take a look at some of the amazing options available.
The theme template we are currently using for Free Bahamas Classifieds.com is:
If you'd like to create your own classifieds website then we highly recommend you use the theme below. If you'd like to order theme then click on the box to visit the website:
Classifieds   Theme    is a powerful, secure, SEO friendly classifieds theme for WordPress with lots of professional features and extra classified website designs.      Includes 20+ extra classifieds designs, unlimited installations, lifetime free support and upgrades!
 Maybe your're interested in creating a completely different type of website. Melnechuk Marketing the owner of this website has been using themes for this company for over a year now. Below are some of the amazing options available:
 Do you want a Real Estate website?
RealtorPress – Real Estate Theme
Our real estate software is a turn-key ready "out of the box" real estate website solution for both individual realtors and real estate companies. You simply install, select your template, add or import your real estate property and your ready to go!
Do you have shop or Store?
If so then this is the theme for you:


ShopperPress is a fully featured shopping cart theme for WordPress, suitable for selling all types of products, services, and digital downloads online.
Includes 20+ store designs, unlimited installations, lifetime free support and upgrades!
Premium Press website themes are simply said amazing! If you'd like to learn more. Click any of the links or pictures provided or to see the entire suite of website templates click the banner below:

With our DIY Special . Tell us the theme you want and it's included in the price. The only restriction is it must be a theme that works with WordPress. 
If building your own website is just not in the cards. Contact Melnechuk Marketing. We create a website for you from $950.00.
Including:
Your URL: www.yoursitename.com
A Professional Website Template like the ones above
3 months of hosting
5 pages of content
See our Website Special Click Here
We'll also have your site up and running in a few days.
Need more? We can do it! Melnechuk Marketing can customize your site for you and add more content when you are ready. If you think you need more just contact us at (242) 225-9201 or email us at info@melnechukmarketing.com for a FREE Quote