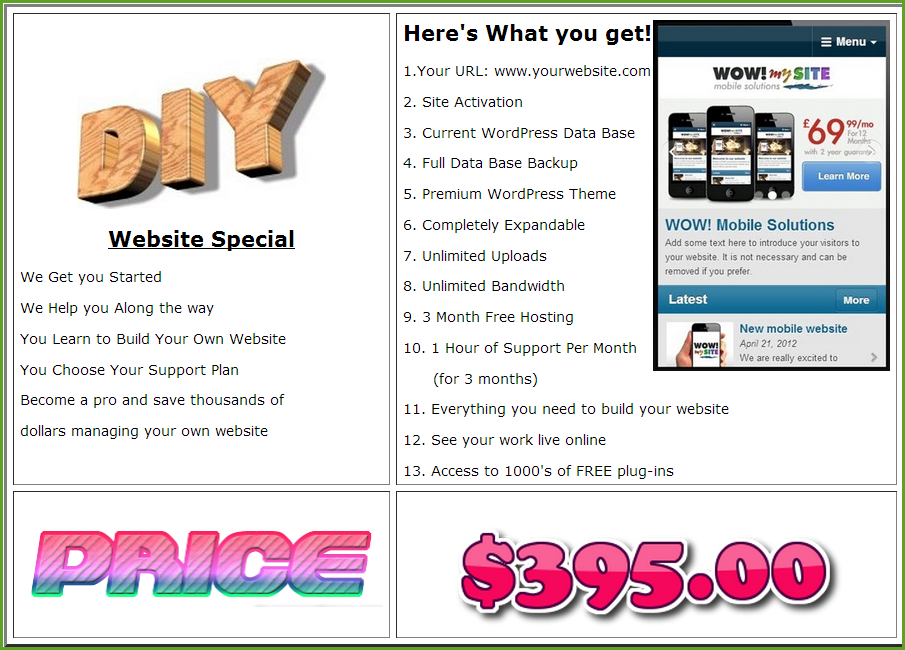 This Offer is for a limited time only and is subject to end or change without notice. If you need a website but can't afford to have one professionally done.
The above DIY/Build Your Own is the way to go.
Build Your Own Online Store, Dating Website, Social Website (Like Facebook), Classifieds, Employment, Real Estate, Listing Directory. Just about anything you want to do!
Including:
Your URL: www.yoursitename.com
A Professional Website Template like the ones above
3 months of hosting
5 pages of content
See our Website Special Click Here
We'll also have your site up and running in a few days.
Need more? We can do it! Melnechuk Marketing can customize your site for you and add more content when you are ready. If you think you need more just contact us at (242) 225-9201 or email us at info@melnechukmarketing.com for a FREE Quote